A media analysis investigates available media reports on a specific topic, event or person. News stories about drowning cases may be reported by the media, particularly if associated with a large-scale disaster or a situation where multiple lives were lost. The inclusion of drowning-related stories in the media may depend on other stories at the time, and how significant the drowning event is in relation to these.
Data from the media may include newspaper reports (both print and electronic), radio, television and internet sources (including blogs).

To perform a media review, consider:
Which media sources will be reviewed and why? Which sources are most likely to report on drowning cases? What is their likely coverage?
What will the review time frame be?
Will media included in the analysis be restricted to reporting on certain locations, events or populations?
Once relevant media reports have been identified, investigate their content. Reports can be analysed by media type, story type, character of the story, spokespeople included, story placement, story size or page priority. Identify key associated themes as they arise and assess how the media treats the topic of interest.
As the media generally presents more descriptive narratives of situations, media reports may contain unique information that is not available through other data sources. In relation to drowning cases, the media is likely to report on the circumstances of a drowning event, the number of fatalities caused, and may contain sociodemographic information on the victims. A media analysis can explore how the media frames a specific topic, event or person. As the general population receives most information on current events through the media, investigating how the media presents certain content may influence how the public views these topics.

The time needed to analyse media reports will depend on the format of the media, and the time frame you wish to analyse. Although some newspapers in high-income countries have been digitised (which makes searching for specific stories much quicker) many local newspapers in low-income countries remain only in print format, which can take a significant amount of time to search through. The number of internet based news feeds in low-income countries is growing, but tends to be limited to covering national rather than local news.
Advantages
Media reports are a good source of additional information to corroborate other data sources to. For example, police reports and hospital data.
Media reports are generally freely available.
A media analysis can be conducted retrospectively if good reports are available. Longer review timeframes may allow patterns to emerge or for cultural shifts to be seen.
Disadvantages
Media reports can suffer from bias and may contain inaccuracies due to a lack of detail at the time of reporting.
The review process may be time consuming to perform, particularly if a number of different types of media are included in the review.
Given that newspapers are not usually defined by specific geographical limits, determining a suitable population denominator may be difficult.
Context
A media analysis is suitable to perform in any defined area (community, state, nation) with long-standing, consistent media sources operating across the area. Settings in which drowning rates are high may be less likely to report drowning events through the media, particularly if drowning primarily affects individuals from poorer socio-economic backgrounds.
Examples
Media analysis investigating drowning cases in a high-income context (United Arab Emirates): Barss, Peter, et al. "Drowning in a high-income developing country in the Middle East: Newspapers as an essential resource for injury surveillance" Journal of Science and Medicine in Sport 12.1 (2009): 164-170.
Media analysis investigating drowning cases in a high-income context (USA): Baullinger J, Quan L, Bennett E, Cummings P, Williams K. Use of Washington State newspapers for submersion injury surveillance. Injury Prevention. 2001;7:339-42.
Media analysis investigating drowning cases in a high-income context (Turkey): Işik, Mehmet, and Şakir Eşitti. "Content analysis of printed news media related to drowning incidents in Turkey." Human and Ecological Risk Assessment: An International Journal 21.4 (2015): 1050-1061.

More information
Approaches to performing a media review for a low-income context (Pakistan): Ghaffar, Abdul, Adnan Ali Hyder, and David Bishai. "Newspaper reports as a source for injury data in developing countries." Health policy and planning 16.3 (2001): 322-325.

Investigating quality in media reporting of drowning cases in a high-income context (Finland): Lunetta, Philippe, et al. "How well does a national newspaper reporting system profile drowning?" International Journal of Injury Control and Safety Promotion13.1 (2006): 35-41.
Step 1
Assess the situation
1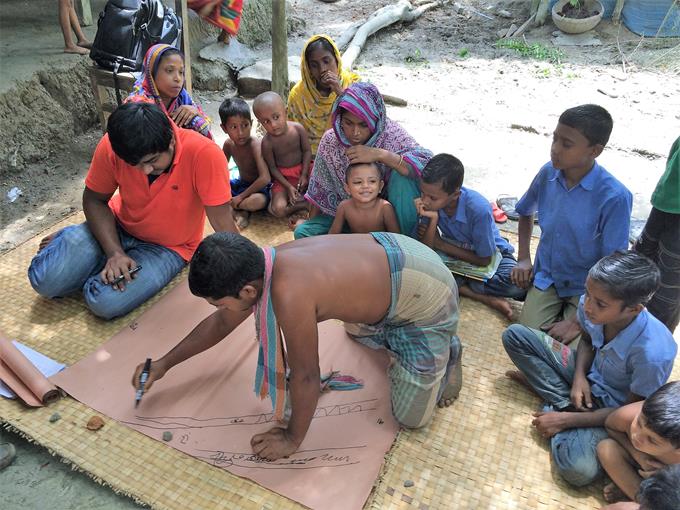 View Method
Previous Method
Mortuary records and coroners reports
View Method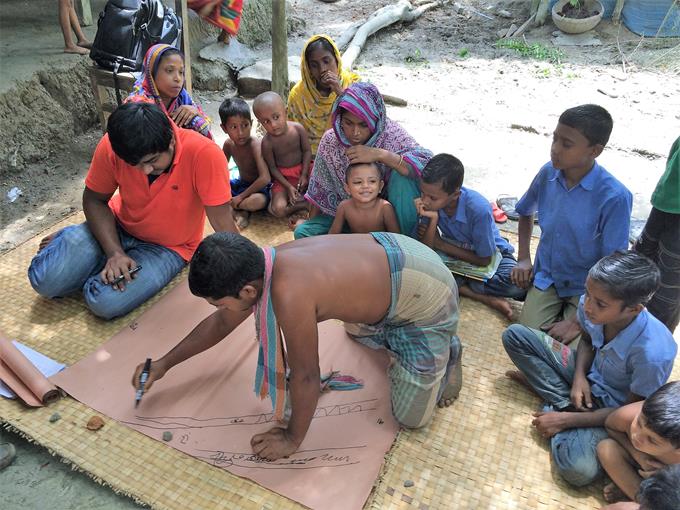 View Method
Next Method
Analysis of existing literature
View Method