Qualitative research
Method
Qualitative research is commonly used to explore, describe and explain people's experiences and behaviours. This type of research collects non-quantifiable data, which is information that can't be shown as numbers or values. Qualitative research can be used to investigate a person's perception of drowning, understand their previous experiences of drowning, and gauge what approaches to drowning reduction would be most appropriate and appealing for a population. It can provide context to quantitative data, giving insight into why and how drowning occurs. Outcomes of qualitative research can also be used to inform the content of more in-depth research tools, such as a surveys and questionnaires.
There are six main types of qualitative research. Each type of qualitative research has its advantages and disadvantages and it is important to decide which type will be best suited to your research aims.
Focus Group Discussions: groups of 3 to 10 participants are selected to discuss a topic or issue, with conversation guided by a Focus Group facilitator. The aim is to generate discussion among participants, prompting story sharing and debate.
Interviews: a one-on-one discussion between a researcher and a participant which takes place in a private setting. Interviews may be conducted to expand on issues identified through Focus Groups.
Oral history: a story telling activity which can be either structured or unstructured, completed by one or more participants at a time.
Observation: a researcher observes participants in their regular environment or when completing their usual activities, taking notes and potentially, photographs and videos. The researcher can be hidden (covert) or be known to be observing (overt).
Archival and on-line research: a written summary of existing research.
Action research: the research is conducted in real-time in the field. It is designed to test ideas and theories and uses the steps of planning, action and evaluation.
It is important to primarily use open-ended questions or prompts when collecting data to encourage storytelling and knowledge sharing. Do not forget to collect demographic information for participants as this will provide context to each participant's answers.
Other aspects to consider:
Study design: consider using a pre-developed framework to structure research questions around and analyse qualitative data within. This can save you time and organise your data in a format which is quickly understandable.
How will you transcribe, potentially translate, and analyse your data? Will you need to employ someone for transcription and translation? Will you require data analysis software?
How structured, detailed or broad will your research questions be? This should correspond to your study aims.
Who are your participants and how will you reach them? Are there any populations that have high drowning rates, or have a high exposure to drowning-related risk factors? Which key stakeholders play a role in drowning reduction?
What is the best way to sample your participants?
How will you know when you have collected enough information to have a good understanding of the topic (data saturation)?
Advantages
Allows an in-depth study of an issue in a specific context.
It is an effective method to explore emerging ideas and issues.
Small sample sizes can be used.
Questions can be added to data collection tools as new themes emerge.
Personal experiences are a compelling and important part of research.
Disadvantages
Some institutions may not place a high value on qualitative data, preferring quantitative results.
Formal training is required to qualitative data collection effectively.
Transcription, and potentially translation, of recordings is time consuming and expensive to outsource.
Analysis of data can be time-consuming.
It is hard to generalise findings as they are often specific to the study participants which are often part of a small sample size.
Context
Qualitative research is a good starting point to explore areas which have not been well researched. As the context of drowning is likely to vary between different settings, the transferability of qualitative research data may be low.
Case Studies:
Step 1
Assess the situation
1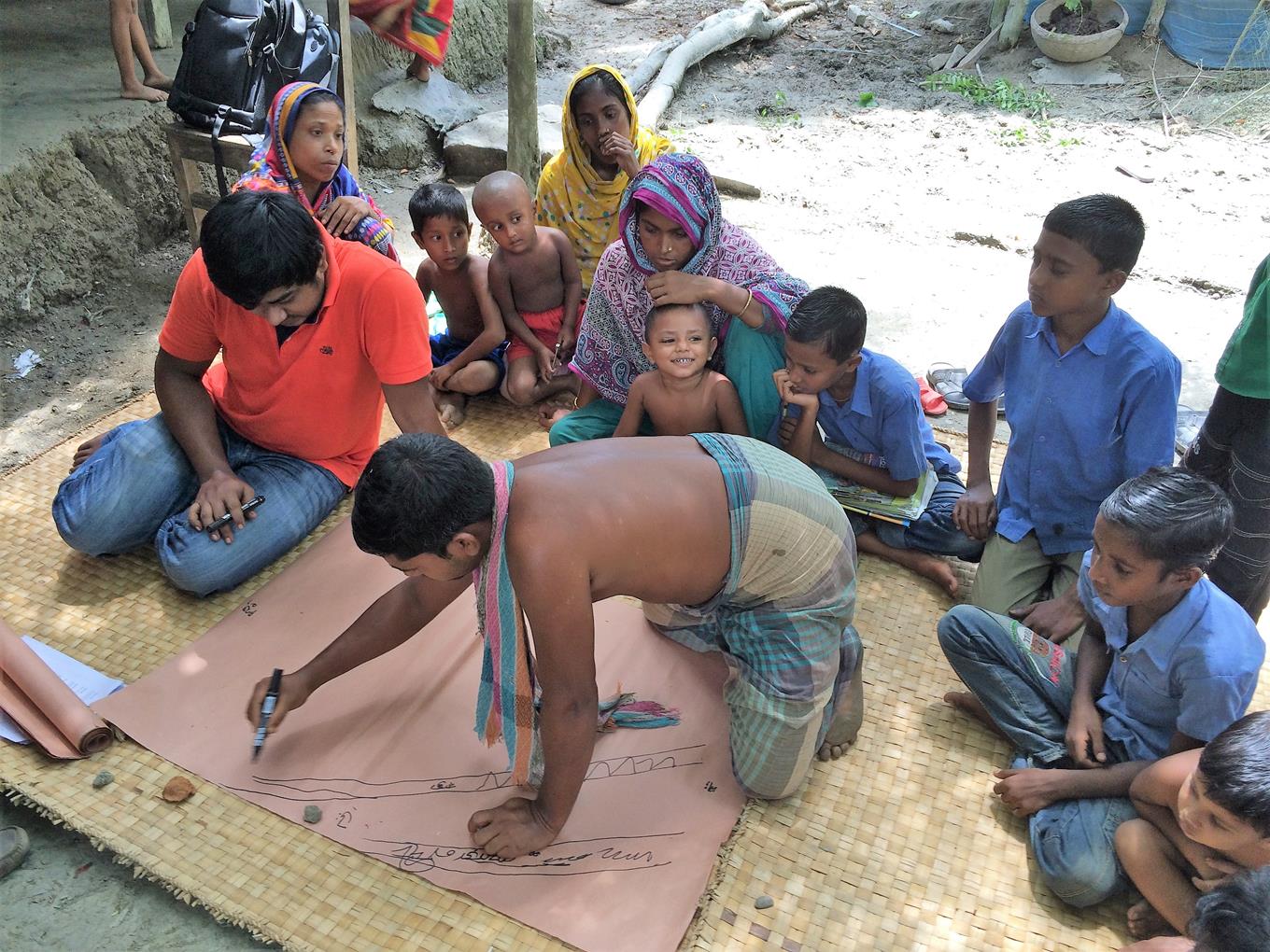 View Method
Previous Method
Verbal and social autopsy
View Method