A policy brief is a document written for politicians and decision makers that summarises the current evidence regarding an issue of importance and promotes current initiatives addressing the issue. A policy brief can be used to increase awareness on the drowning issue and garner support for the implementation of a National Water Safety Plan from government stakeholders.

Decision makers and politicians are usually short for time and a policy brief is an effective way of summarising relevant evidence, enabling them to make informed decisions. The language used in a policy brief should be tailored to the audience it will be disseminated to. Remember to avoid complex terminology. It is often good to assume that the decision makers have a limited understanding of the burden and impact of drowning, and may not necessarily consider drowning to be a priority issue. As a result, the policy brief should be short, clear and based on fact, to push the reader towards taking action and making decisions which support water safety plan implementation. Consider including illustrative graphs, tables, photos and figures in order to get information across quickly and to break up larger sections of text. The formatting used should be simple with sub-headings used to organise information intuitively.

There are two main types of policy briefs that can be written and disseminated in support of national water safety plan implementation. An advocacy policy brief is designed to lobby readers towards supporting a proposed intervention or program to decrease drowning. An objective policy brief summarises all available information on the drowning issue, and is designed to allow the reader to make an informed decision.

Although each policy brief will differ, the follow structure is recommended:
Background: Introduce and describe the drowning issue in the local context
Summary of objectives and evidence based interventions selected as components of the National Water Safety Plan to reduce drowning burden
Predicted impacts of these interventions and their anticipated benefit to the wider population
Potential barriers to implementing these interventions
Strategies for addressing these barriers
Ensure the policy brief is between 700 and 3000 words
It is important to explain the benefits and advantages a of a decision makers involvement in water safety plan implementation. It can be helpful to include a personal story of an individual or family who have been affected by drowning: putting a face to drowning allows policy makers who don't have a direct experience with this issue to understand who the water safety plan will help and how. Policy briefs can be circulated through different networks, reaching large audiences.
Advantages
As policy briefs are short and simple, they can be quick to write.
They are based on existing information and do not require primary data collection.
They can be disseminated electronically, saving costs and time.
They are a cost effective lobbying tool.
Can form the basis of direct contact/dialogue with policy makers and politicians.
Disadvantages
It can be difficult to decide on the best and most effective individual or department to disseminate policy briefs to.
They can be ignored, especially if sent via mail or email.
Politicians and decision makers are extremely busy and may not have time to respond to, or even read, the brief.
They are limited to only reporting on the current knowledge base.
Context
A policy brief reporting on the burden and impact of drowning can encourage a politician or decision maker to become actively involved in the implementation of a National Water Safety Plan. It is important to create and disseminate these documents in a timely manner surrounding relevant events, such as high-profile drowning case, and when recent information is available to highlight the significance of the issue.

Remember to lobby the correct individual or department. Think beyond representatives from government departments that are considered to be directly involved with drowning, such as the Ministry of Health. Consider approaching the Ministry of Education (to address drowning among children), or the Ministry of Housing and Ministry of Road Transport (to address the role of physical environment on drowning risk).
Examples
More information
Step 6
Gain government endorsement
6
View Method
Previous Method
Stakeholder co-creation of outputs
View Method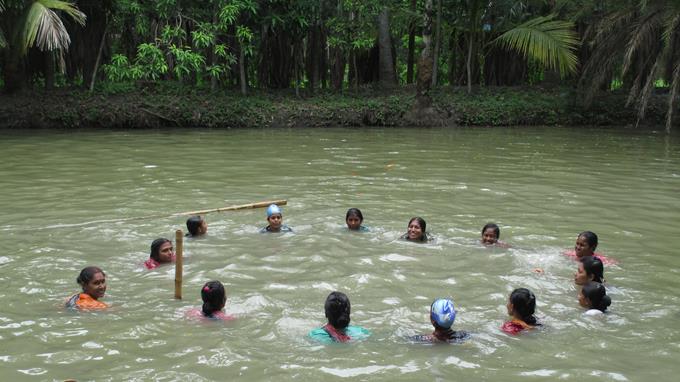 View Method
Next Method
Round table discussions
View Method