Alignment with global policies
Method
Addressing a complex social problem calls for a collective impact approach, which at the highest level requires alignment with global policies. Aligning a local project with global policies presents both opportunities and challenges. Global policies provide the opportunity for knowledge to be shared across countries; the challenge lies in transforming these global complexities to local reality.

Aligning your project with global policies requires regular review of current drowning prevention strategies from around the world. The next step is to map out the features of your local project according to these global strategies; for example, tabulating the comparison of local risk factors against global risk factors to show significant differences and commonalities.

Tracking the progress of your local project in line with global policies, such as the UN SDG's, can show the impact your project is making on a larger scale. This helps stakeholders, particularly governments, to recognise, understand and value your projects contributions.

Some examples of global policies to which your project can be aligned:
Advantages
Ensures the sustainability and resilience of a project
Strengthens and creates networks between local and global stakeholders
Increases funding opportunities and exposure of local projects
Ensures that action plans are evidence based and supported by quality data
Acknowledges the value of coordination
Developing countries can build on international established best practices
Disadvantages
It is rare to have complete alignment
Global policies may have loopholes and limitations that are important to acknowledge
Many global policies are developed from a Neoliberal or Western viewpoint that may not be appropriate for the local context
Context
To gain government endorsement, a project's scope needs to be aligned with global policies. It may be helpful to map out what other agendas exist and reflect on what progress has already been made. Regular alignment-checks are important to keep your project on track.
Step 6
Gain government endorsement
6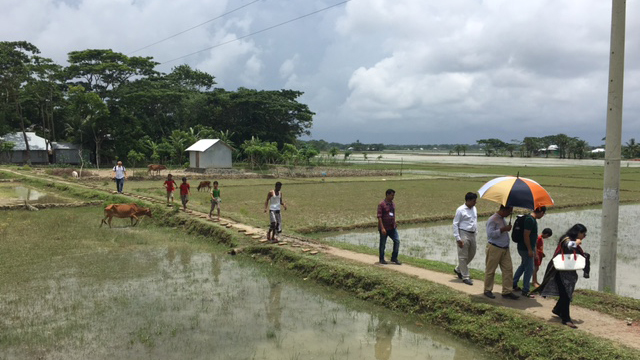 View Method
Previous Method
Alignment with other progress and agendas
View Method